WOMEN BUILDING INDIA - EQUAL OPPORTUNITY AWARDS
Committed Leader . Inclusive Workplace . Special Initiative
WOMEN BUILDING INDIA - EQUAL OPPORTUNITY AWARDS
Committed Leader . Inclusive Workplace . Special Initiative
The award is designed for companies from the Infrastructure Sector
(Construction, Construction Equipment, Power, Airports, Ports, Highways and Tolls)
ABOUT THE CII WOMEN BUILDING INDIA- EQUAL OPPORTUNITY AWARDS
---
CII has been playing a pioneering role in facilitating the accelerated development of infrastructure in India. Towards this, one of the key initiatives of CII is Excon – Global Exhibition and Conferences on Construction Equipment & Technology. This event is South Asia's Largest event for the sector. Large Industry Conferences addressing Infrastructure, Defence, MSME, Components, Green Buildings, Smart Cities, Urban Development, Logistics, etc will be organised concurrently as part of Excon 2023.

Excon 2023, presently in its 12th Edition would feature more than 1250 companies including 350 exhibitors from 25 countries. The previous edition of this biennial initiative organised in 2021 featured 918 exhibitors including 226 exhibitors from abroad and was spread over an area of 26,00,000 square feet.

Being in the 12th edition, EXCON is keen to explore the current relationship between Infrastructure as a sector and its inclusion of women in the workspace.

We hope to initiate this dialogue through special initiatives launched at the EXCON 2023, titled "Women Building India". One part of the initiative is the Women Building India- Equal Opportunity Awards.

The award looks at recognizing companies from the Infrastructure sector who have taken proactive steps to enable women to participate in the workforce


AWARD CATEGORIES
---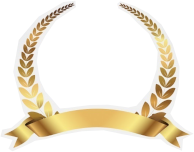 Committed
Leader
Award to recognise leaders from top management who are currently serving and who have initiated and contributed significantly to the gender diversity and inclusion initiatives in the organisation.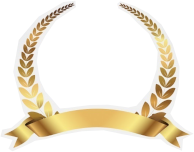 Inclusive Workplace
for Women Award
Award to recognize organisations that have seen a tangible change in their gender diversity as a result of their progressive workplace policies.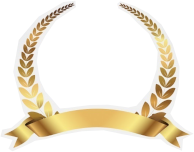 Special Initiative
Award
Award to organisationswho have promoted and encouraged inclusion and meaningful engagement of women by way of innovative programsor initiatives (operational for at least 2 years) for Shop floor, Corporate office, On Site, Semi-Skilled or Unskilled workforce

WHO CAN APPLY?
---
Organizations or divisions of organizations (self accounting profit/cost centers), in the private and public sectors, and government organizations in the infrastructure sector having operations in india.


The operations of the applicant organization must be carried out independently, meaning that responsibilities, authorities, results etc., are clearly defined, and suitably covered in the organization's annual report.


The details of operations of the organization must reasonably correspond to the award criteria, which are verifiable at the time of evaluation. The applying company must have an operating unit in india.
The CII Women Building India- Equal Opportunity will undertake a rigorous Four-step process
to identify the winners. The steps will include
Nomination
FORMS
First shortlist of Applicants via desk review of the nomination forms
Telephonic
INTERVIEW
Second shortlist of Applicants via telephonic interviews
Due
DILIGENCE
Final shortlist of Applicants via Due Diligence visits.
Jury
DECISION
Selection of winners by an eminent jury.
The applications will be shortlisted based on the assessment criteria under each of the award categories. The entries and the supporting documents will be evaluated against the set criteria
The jury will decide on the winners from the short-listed participants, one for each category.
The winners will receive a trophy and a citation in the 12th edition of EXCON, to be held in Bangalore
The winning organizations must personally accept the recognition at the CII EXCON Session. They will bear the cost of their travel and stay
In case there is no eligible candidate, no winner or finalist for the category would be presented.
The decision of the jury will be considered final
NOTE AND DISCLAIMER
Note: Interweave Consulting Pvt. Ltd. will work along with CII as the award process Partner. Any queries regarding the application form may be sent to CII_womenbuildingIndia@interweave.in, shivani.kumar@cii.in

Disclaimer: Decision of the Jury is final, no correspondence or appeal will be entertained on the Jury's decision. The Award Committee accepts no liability for any loss resulting from the disclosure of information concerning an applicant (company) to Assessors or Jury members, though all reasonable precautions will be taken to maintain confidentiality. CII will not return documents or supplementary material submitted along with an application.
FOR ENQUIRIES
Confederation of Indian Industry
shivani.kumar@cii.in
249-F, Sector 18, Udyog Vihar, Phase IV, Gurugram -122015 India
ABOUT US